Soccer players need to travel by airplane all the time carrying all the necessary equipment with them. There are strict rules that regulate what you can and what you mustn't bring on board. Soccer players are most interested in one thing, though: Is it allowed to bring your soccer cleats in your carry-on luggage?
Right of the bat, yes, you can! You can bring your soccer cleats in both your carry-on bag or in your checked baggage. But even if an item is generally allowed, it may be subject to additional screening if the security agent decides that it poses security concerns.
In this article, we will examine what is the current regulation regarding this subject and which is the best way to pack your soccer cleats when travelling.
Can you take soccer cleats on an airplane?
It may sound surprising to some, but cleats are not considered dangerous on an airplane. There are strict regulations for sports equipment, though. For example, you wouldn't be allowed to put baseball bats, golf clubs, or a kayak paddle in your carry-on luggage. They are considered dangerous to have on board as they can be easily used as weapons. You have to place these in your checked luggage, and you won't be able to access them until landing.

In general, all sports footwear is allowed in your carry on luggage. These rules are made by the Transportation Security Administration or TSA and are generally in sync with the rest of the world.
"Sports Cleats
Carry On Bags: Yes
Checked Bags: Yes
Sports equipment that can be used as a bludgeon (such as bats and clubs) is prohibited in the cabin of the plane and must be transported in your checked baggage."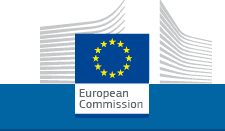 When it comes to the European regulation, according to the European Commission transport guidelines, soccer cleats are not included in the list of prohibited items on your carry on luggage. According to these rules, only sharp objects or objects with sharp edges are not allowed. No specific mention is made concerning cleats or studs.
However, the security officers have the absolute authority to determine whether an object poses a danger to bring on with you inside the airplane cabin.
You should also note that various countries and air companies may have some different rules. There shouldn't be any problems with bringing your soccer cleats with you, but always be sure to check the regulations before packing.
How to Pack Soccer Cleats in Your Luggage?
We concluded that you can take your soccer cleats on board without any problems, but you still need to pack them in your baggage. So, what's the smart way to do this?
Make Sure Your Cleats Are Clean and Secure
First off, you should always make sure that your soccer cleats are clean. You don't want to get some remaining dirt on the rest of your luggage. It can be a good idea to use a small separate shoe bag just for your cleats and then place it in your carry-on bag. Water-resistant bags can be especially useful in case you washed your shoes and didn't have the time to let them dry. Also, it's nice to get some dryer sheets and pack them in your cleats, as they can deal with any unpleasant odors.
Save Some Space and Keep Their Shape
There is also the problem of your cleats getting squashed by the rest of your luggage. They can lose some of their shape on longer journeys. Have no worries, though, there is a perfect solution to this problem. You can simply fill your cleats up with smaller items that you also want to pack. Phone chargers, socks, belts, and other similar accessories should be a good choice for this. By doing this you will save some space while also keeping the shape of your soccer cleats. If you don't have enough items to put inside, you can always use some crumpled paper instead.
Put the things in the bags in separate layers
TSA recommends that you pack all your bag in neat layers in order to avoid further screening from their officers. That will reduce the possibility of your soccer cleats being excluded from your luggage.
Tips to consider when packing your soccer cleats
Below are some other small tips that will help you to avoid any unnecessary troubles.
If you travel by plane, chances are that it won't be a short journey. You will be far from your home and any inconveniences with your luggage can cause you a massive headache. This is why you should make sure that you have a decent soccer bag. For example, if your handle breaks, you will have to carry a heavy bag by raw force for the rest of the day. That can quickly turn into a nightmare. Of course, this is the case for any journey, and travelling with soccer cleats is no exception.
Try Not to Put Your Cleats in Checked Luggage
It's always a good idea to keep your soccer cleats in your carry-on bag. Checked luggage is infamous for getting lost and arriving much later than you. There's a possibility that you'll have to wait a few days for it to come to your place. If you're travelling to play a game, time can be very important. You won't be able to play at your best comfort if your shoes don't arrive before the game and have to wear another pair. Your checked luggage will be there on time in most cases, but it's always better to be cautious.